Grabbing videos on youtube using Firefox!


How to download flash objects and other embedded objects



---
Have you been watching videos on youtube
lately? Do you want to download the video so you can view it locally but unfortunately you did not find any button or links on the page that will save the video locally? Don't get upset, there's a solution for that!
First you have to install Firefox, you can download it
here
. Then you have to install a plugin called VideoDownloader, you can find it
here
. I also suggest that you download
Flashgot
, if you have download manager such as: GetRight and Internet Download Manager. Flashgot will enable you to use your external download manager so you can resume downloads later.
After installing Firefox and VideoDownloader, (note: you have to restart Firefox after installing plugins) browse youtube and view the video you want to download, you don't need to finish viewing or streaming the video. You just need to open the page that plays the video. Then on status bar you'll find a button that looks like this: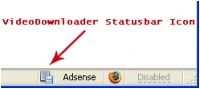 Then a pop-up window will appear!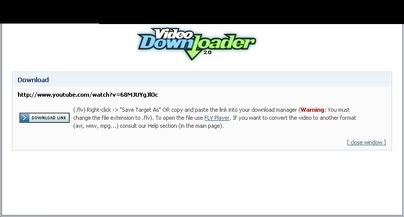 Click "Download link" and this dialogbox will appear: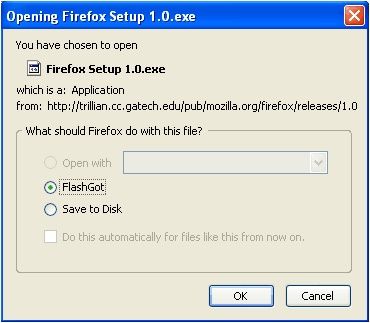 If you have Getrigh and/or other external download manager installed, you're dialog box will look different from this one. If you select Flashgot, then you can use your external download manager. You'll notice that you can choose your external download manager!

You can also use this guide not only for youtube, but also on other webpages that has an embedded video object or flash object or other embedded object! Thanks to Firefox for making the software opensource, this makes it easy for developers to develop useful plugins for the browser!

Whhooops! Another NOTE: If you downloaded from youtube, you have to rename your file to .flv extension, then you have to download flv player to play the file!

That's all for this guide! Or you can call it Firefox tips. Thanks for reading!



UPDATE:

I just found out that it's hard to do this if you choose Getright, but it works with IDM. dah--- it also works for the internal download manager of Firefox, but you can not resume your download if it gets interrupted. Just use your prefer way of downloading...